20 Aprilie 2015
Dear Friends
So far, this year has been quite busy! We have traveled extensively for work and play to Brazil, the US, the Bahamas and Spain, not to mention our monthly trips to and from our two homes in Paris and Bucharest. A number of new corporate clients, coach-training programs, new Kindle books and online projects have also kept me quite busy, sometimes even over-extended in my time management.
Now, at last, is the time for us to seriously gear down and take off on our 500+ mile pedestrian trek!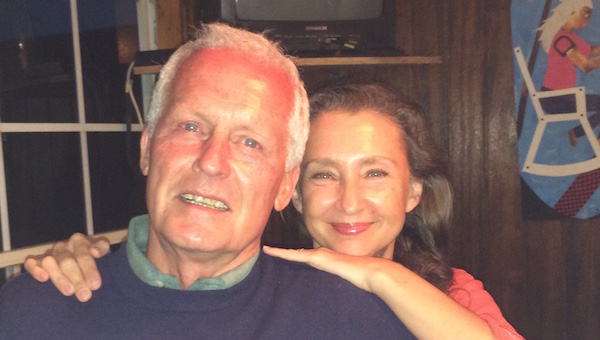 April 22nd, with minimal equipment on our backs, we are leaving from Paris to walk to the Pyrenees, or as close as we can get to Spain. A total of 800+ kilometers, or some 25 to 35km per day. Our expected route through Orléans, Tours, Bordeaux, to Saint Jean Pied de Port is the first half of the traditional Compostella pilgrim 'Camino'. If all goes well, we'll finish the second half of the trip in 2016.
So please be patient if we are unavailable for awhile. And if you keep us in your mind and hearts, and drink a toast to our health and success at every meal, we'll be back before you know it!

Our return in Bucharest
We then plan to be in Romania for at least a full month between June and July. I will lead several team coaching and organizational coaching programs with clients. And in the Metasysteme-Coaching school for managers and coaches, I will also conduct:
A BREAKTHROUGH workshop in Iasi, June 15-16. How does results-oriented coaching really help achieve outstanding results? This assertive comment is often declared by coaches who just seem to focus on processes and relationships. Improve the latter, goes the mantra, and then your results will get much better. Such a vague focus on measurable Return on Investment (ROI) undermines the credibility of the profession. This workshop is focused on how real coaches help achieve measurable sales, financial, quality and effectiveness (such as time-to-market) results. A must for managers and coaches who want to really earn more and measurably succeed!

A RISK MANAGEMENT workshop in Bucharest June 18-19. As a manager or in a team, did you notice that you have recognizable success patterns, and behavioral glitches, whenever you wanted to achieve an important project? If you want to map these patterns out and then design strategies to ensure much better professional results, this workshop is for you. For coaches, this workshop offers a truly transformational approach to accompany both your individual and team clients.

A Supervision Marathon also in Bucharest, July 6-7-8. For professionals who want to get very clear practical feed-back and feed-forward on how to improve their skills in the eleven ICF competencies, with a systemic slant to boot. Supervision is a must to develop your coaching professionalism, and it is often attended by one or more Romanian entrepreneur, also there to develop as a leader.
Details on all the above trainings are available on our websites for non-Romanians and for Romanian residents. They are all delivered in English, and are all ACSTH ICF validated programs.

And its now time to sign off, as we have to pack to leave Bucharest by plane tomorrow early morning, in order to start our first 20 km getting out of Paris before 2pm. So wish us luck, and see you soon.
Take good care

Geanina and Alain (aka "the pilgrims")