07 Ianuarie 2017
May 2017 be peacefully guided by your inner light!
May 2017 be a year of excellent health, blissful joy and meaningful achievements.
And in 2017, may we meet again to have the pleasure of enjoying your presence and friendship!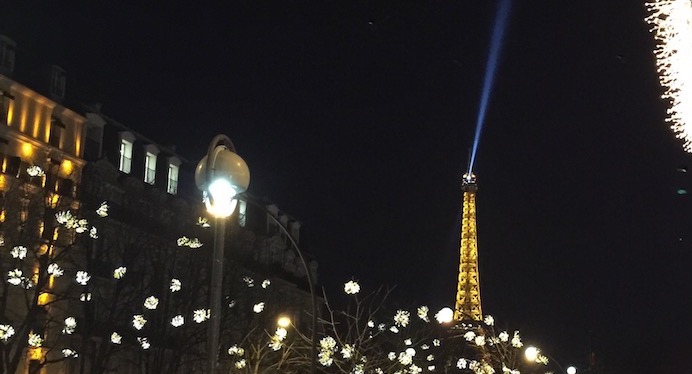 A peek in the close future
The new year's Systemic Coaching training programs are being launched, with the Fundamentals starting in France January 12-13 and then in Bucharest January 19-20. This intensely practical course has clearly become the benchmark transformational training program for managers and coaches. Don't hesitate to tell your networks about it, or to come yourself if it is time for you to deploy to your next levels.

The fundamentals will be followed by our occasional systemic team and organizational coaching workshops for managers and coaches, and by our coach supervision programs. Just click here for the programs in Paris and Lyon in French, in ROMANIA in English, and in Madrid in Spanish.

A conferences keynotes galore
I'm soon delivering two live keynotes:
First in Singapore, January 24, on political games in teams and organizations and how to coach them away,
Then in Budapest, February 27, on coaching within the current revolutions: digital informational, with millenials and other generational, social, economic, and political upheavals.

Aften that, I am booked for two or three other online training workshops.
First for ICF UK, March 8, on the fractal time factors in systemic coaching and with key ICF competencies.
Then for ICF Malaysia, March 22, on the more classical "power of silence" key competency in systemic coaching.
To be confirmed, June 15, I also have a webinar workshop for a Canadian advanced coach training program.

Check for these a little later on their websites, nothing seems to be up as of now.
Online Coaching Quest
More and more of you are regularly using the Metasysteme-coaching online "Self Coaching Journey", either for yourselves as managers and coaches or for your coaching clients.
Know that the data base that feeds your text reports is under continuous correction, development and improvement. You can consequently retrieve updated versions of your reports whenever you wish. Just log into your Metasyteme-coaching account and download your updated file. And for those who prefer: the same in French.

Again have a brilliantly inspiring 2017. On our end, we will probably travel much more this year. Although this will be both for work and play, we are easing ourselves into a rhythm that gradually allows more space for liesure. That includes time to discover new personal horizons, time for contemplation, time for just plain appreciation and for play.
So may your inner light be with you all year!
Sincerely
Geanina and Alain