27 Decembrie 2011
Dear Friends
Please accept our best wishes for 2012. May this year provide you, your families and friends with all the good health, all the successes, all the love and friendships, all the creative innovation and personal development you may wish.
Astrologically, 2012 is said to be a year that favors both creativity and altruism. On the one hand, this could be the time for us to launch innovative projects and new partnerships both at home and at work. It is the time to experiment new avenues for developement, to express our artistic talents in our work, to take initiatives in original directions, and to create new and exciting perspectives for our future. On the other hand, the year 2012 is also a time to work with and for others, to develop constructive partnerships, teams and networks to serve others, society and our natural environment that surely needs the attention it deserves, to truly collaborate towards achieving sustainably shared goals.
Consequently this year seems definitely favorable for coaches and our coaching clients. Indeed, systemic coaches are naturally focused on accompanying all individuals, teams and organizations who wish to develop new perspectives and sustainable interfaces with their partners while respecting their environment. Our coaching approach rests on the firm belief that this is the best, if not the only way to achieve outstanding results.
Our projects
In this light, Metasysteme is prepared to start the year with a large number of organizational coaching programs. Both in Romania and the rest of Continental Europe, we have several very promising and strategic new client ventures, some to begin early this January and more to follow. We consequently expect this year to fundamentally boost our creative learning collaborations with our clients, especially in the field of systemic organizational coaching.
The Metasysteme www.metasysteme-coaching.ro website has been improved with a number of new interfacing functions in order to create more opportunities for visitor dialogue and feedback. This includes the renewed newsletter system first tested with our Christmas wishes, much more interfacing and closer links to worldwide social and professional networks and a number of integrated blog-dialogue opportunities. On this note, don't forget to join the Metasysteme Coaching page on Facebook. Very soon on our website, we will also develop some more new and original learning resources for coaches and managers (teasing).
Also note that the Metasysteme website is currently consulted by over 5 500 visitors monthly, originating from over 100 countries, and these numbers are constantly growing. In different languages, the different sites are a prized resource for many coaches worldwide. On this note, have you read the often-visited article on distributed teams? https://www.metasysteme.eu/english/systemic-coaching-of-distributed-teams/ And have you consulted our Systemic Organization Coaching page? https://www.metasysteme.eu/english/systemic-organization-coaching/

Another book is expected to be printed in Romanian this spring. We are now overviewing some last corrections, and then things will go very fast. You can expect a wine and pretzel book-signing party in Bucharest February. This book is the translation of my last and most mature book ("L'art véritable du maître coach", in French) on systemic coaching, in which I attempt to describe the fundamental posture, or way of being, of a systemic master coach, and how that posture allows the magic of coaching to emerge. I believe this book will have at least as strong an impact on the perception of coaching in Romania as it has had in France in 2011.

This year, we will continue to deliver the Metasysteme Coach Academy programs in Bucharest. With its French counterpart, this coach training school has already become a quality benchmark all over Europe. Both are perceived as top providers in systemic coaching on the one hand, and as a benchmark "school of thought" at the core of a very active and performing systemic coach community in Europe. In fact in Romania, the Metasysteme Coach Academy has prepared the large majority of ICF-validated coaches.

Note also that over the past five years, the Bucharest school has attracted English speaking participants from Finland, Italy, Germany Holland, Spain, and Switzerland. For this success we are truly indebted and very thankful to our network and friends for their lasting support as participants and prescribers. Indeed, this very positive word-of-mouth and our websites are our main marketing means. For general information on the style and philosophy of the Metasysteme Coaching systemic coach-training programs, please consult: https://www.metasysteme.eu/english/the-metasysteme-coach-academy/ for the program to be delivered in Bucharest in 2012, consult https://www.metasysteme-coaching.ro/romana/dates-prices-and-registration/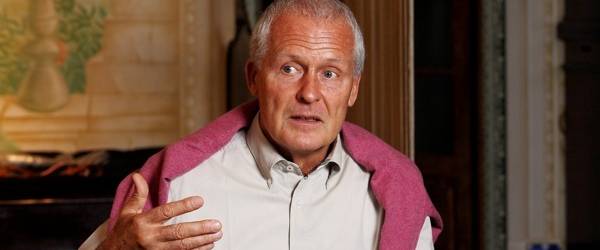 Spring Bucharest program
More precisely, our Romania spring program for managers and coaches is ready to roll. A new Fundamentals of Coaching 9-day cycle is starting from January 16 & 17, to end on April 23-24-25. Know that not only does this coach and manager training program teach how to become a very performing professional in any field, it is also renowned to be a profound personal transformational experience. On the last day, as usual, a "white exam" will allow those participants who want to become professional coaches to very practically prepare their ICF certification. To consult the general program: https://www.metasysteme-coaching.ro/romana/fundamentele-coaching-ului/

On March 22 and 23, we are proposing a two-day systemic Individual and Team Diagnosis advanced workshop. Participants will have the opportunity to experiment with multiple level systemic diagnostics such as understanding individual behaviors, knowing the foundations for team performance, accompanying key developmental phases of collective systems, and intuiting strengths and limits of organizational cultures. All the shared diagnostic tools provided by Metasysteme are free of royalties. They can be immediately used by the participants after the training. For more information: https://www.metasysteme-coaching.ro/romana/actualit%C4%83%C5%A3i/1376/systemic-diagnosis-workshop/

Simultaneously this spring, the monthly Coach Supervision program for confirmed coaches (and managers who have trained in coaching tools) will be on its usual roll. There are a few available spaces starting January. For practical details concerning these and the program for the rest of the year please consult https://www.metasysteme-coaching.ro/romana/dates-prices-and-registration/
On a more personal note, we will be in Bucharest once a month, every month. We intend to fully participate in accompanying the growing coaching community by volunteering our presence and competencies. We are also establishing strong partnerships with competent local training and coaching companies (such as with Human Invest) to leverage our common capacity to accompany Romania's needs in the field. We will also continue to be available for more informal or social meetings, just for the pleasure of strengthening our existing friendships and to develop new relationships.

So again, we wish you a most cheerfully successful and healthy new year in 2012. And thank you very deeply for your friendship, support and presence at our sides.
Sincerely,
Alain